We all know the endless brainstorming about what to get your colleague / family / friends / partner for Christmas. This article about classic Belgian Christmas gifts might help you out! Keep reading to get some great ideas. Maybe one of them will end up under your Christmas tree? If so, let us know!
For the book lovers
Ugly Belgian houses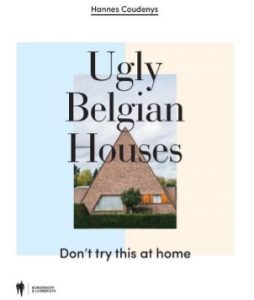 Ugly Belgian houses is a real internet phenomenon in Belgium, started in 2011 by Hannes Coudenys posting ugly houses on his Facebook page as a reaction to, to his opinion, the tasteless architecture in our country. Coudenys' Facebook posts became so popular, that a book named 'Ugly Belgian Houses – Don't try this at home' was published in 2015. A collection of the so-called ugly Belgian houses, accompanied by carefully selected quotes.
Of course the book/concept received its fair share of criticism and complaints, although this does not keep people from buying the book and sharing the pictures online to this day.
Sneak peek? Have a look on the Facebook page.
Belgian solutions
With this second book, we stay in the same genre. 'Belgian solutions' also started as an online phenomenon, created by a man called David Helbich. One day, David started taking pictures of 'Belgian solutions' and then posted them, just like Hannes, on his Facebook profile. More and more people began to look for 'Belgian solutions' and provided David with tens of images of crazy, funny and weird structures in the Belgian street scene. David then decided to bundle all these pictures in a book.
In 2013, David published his first 'Belgian solutions' book which contains more than 300 pictures. In 2016, he published a second one. Keep this one in mind for next year!
Comic books
Looking for a budget friendly gift for a younger audience? Then a good old comic book is perfect!
We have several widely known comic series in Belgium. Have you ever heard of Suske & Wiske (Bob & Bobette in the UK and Willy & Wanda in the US)? A handful of translations have been made over the years to let the series break through abroad, but there the stories are nowhere as successful as they are here. The same applies to comic series like 'Jommeke', 'Kuifje (Tintin)', 'Lucky Luke' and others.
There sure is a lot of choice in the comic book world. Need a little help picking the right one? Well, according to a Flemish newspaper 'De Kiekeboes: Album 26' is the best Belgian comic book.
In big cities like Brussels and Antwerp you can find comic books in several languages. Nevertheless, it's a nice way to learn Dutch or French!
Click here to find book stores that sell comic books in English/French/German…
For the gift card lovers
Bongo Bon
Bongo, the European market leader in gift vouchers, originated around 20 years ago in Belgium. Every year, the company sells more than 7 million vouchers in 11 European countries: the Netherlands, Belgium, France, the United Kingdom, Ireland, Italy, Spain, Switzerland, Denmark, Sweden and Portugal.
Bongo sells vouchers for everyone's taste and budget. They offer a wide range of experiences in different themes such as overnight stays, adventurous activities, wellness, gastronomy etc. They even have Christmas specials!
This type of gift card is ideal for couples, singles and those who choose an experience over a material gift. So basically for every adult, ha!
You can find a Bongo Bon in more than 18,000 stores. Click here to see where to find them.
Good gift
Does the person you have to buy a gift for, literally have everything already? Well, then good gift might just be what you're looking for. Good Gift is not yet very known, but surely deserves the credit.
Good gift is a concept that works as follows: you order a voucher for the price that you like and then the gift receiver can choose between 302 charities to donate the amount of money to. Genius, no?
All charities can participate for free, and you can even add a charity to their website yourself!
Ever since Good gift launched this concept, 4.688 vouchers have been bought and € 114.748 has been donated. Will you be the next generous Santa?
For the lovers of gastronomy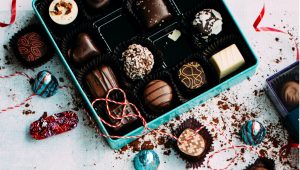 And last but not least: edible gifts. A beer basket or some classic Belgian chocolate is always a good idea. Moreover, tasting some new Belgian beers or chocolate 'bonbons' you've never tried before is a perfect holiday activity!